Posts for tag: cosmetic dentistry
By Blackhurst Dental
January 08, 2021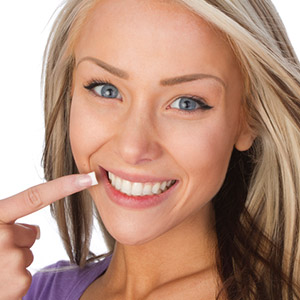 As part of the fight against COVID-19, many of us have been wearing some form of face mask in public for most of 2020. While it's intended for good, mask wear has had some unintended consequences. For one, it's inhibited the expression of one of our most important social abilities—smiling.
We're all hoping, though, that 2021 will be different—that our smiles will once more shine out from behind our masks. If and when that happens, you'll want to be ready: Here are a few things you can do in the new year to give your smile a nice upgrade.
Teeth whitening. Fighting teeth yellowing is an ongoing battle. Certain foods, staining beverages and habits like smoking can take the gleam from your smile in no time. But you can brighten up dull teeth with a professional whitening treatment. And because our bleaching solutions are stronger than you'll find in your local retail store, the shine could last for years with only an occasional touchup.
Orthodontics. Straightening teeth orthodontically not only can improve your dental health and function, it could revamp your smile (you might call it the original "smile makeover"). Even if you're well past your teens, an orthodontic correction may still be a viable option. And if you're concerned about your appearance during treatment, you might be able to take advantage of nearly invisible clear aligners.
Bonding. A chipped tooth can certainly detract from an otherwise attractive smile, but it may not take extensive means to repair it. Many chipped or disfigured teeth can be made whole through dental bonding. This technique bonds a color-matched dental material called composite resin directly to the tooth. Best of all, the treatment may only take one visit.
Veneers and crowns. For more extensive chipping or staining, you can step up to a custom-made porcelain veneer or crown. Veneers are thin layers of porcelain that are bonded to the face of teeth to mask imperfections. Crowns cover a damaged but otherwise viable tooth to protect it and give it a more attractive appearance.
Dental Implants. If you have a missing tooth—or one that's simply past saving—consider replacing it with a dental implant. A dental implant attached to a crown is the closest thing we have to a natural tooth in both appearance and function. In fact, most people with implant-supported replacement teeth forget they have dental implants. We can also merge implants with other restorations like dentures or bridges for a more secure, comfortable hold and a more natural smile.
These and other cosmetic enhancements could make a big difference in your smile. To find out how, see us for a complete dental examination and consultation. We want you to be ready for what we hope will soon be a "mask-free" 2021.
If you would like more information about improving the look of your smile, please contact us or schedule a consultation. To learn more, read the Dear Doctor magazine article "Cosmetic Dentistry."
By Blackhurst Dental
December 06, 2020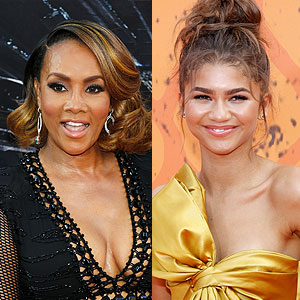 Kill Bill fans have been pressing for a third installment of the stylized revenge tale since Kill Bill, Volume 2 hit the theaters in 2004. Finally, filmmaker Quentin Tarantino is talking about the long-awaited Volume 3 as if it might soon become a reality. The third movie in the franchise would most likely focus on the now-grown daughter of the character played by Vivica A. Fox in the first two. Vivica recently made known that should Kill Bill, Volume 3 go into production, she thinks 24-year-old actress and singer Zendaya would be perfect for the role.
Although Zendaya is a few inches taller than Vivica, the two women have a few things in common. Besides being talented movie and television actresses who have won awards for their roles, they both have camera-ready smiles. And both Vivica and Zendaya can thank their dentists for helping their smiles be their best.
In 2016, Vivica told Dear Doctor magazine that her smile needed a boost, so she opted for dental veneers to correct gaps between her teeth—and she's very happy with them. "I love my veneers!" she exclaimed. Zendaya also had help in achieving her Hollywood-perfect smile. In 2011, early in her career on the Disney channel, she wore clear orthodontic aligners to straighten her teeth. To further perfect her smile, she visited her dentist for professional teeth whitening in 2016, inviting a film crew along to show how easy and effective in-office tooth whitening is.
But you don't have to be a celebrity to enjoy smile-enhancing dental treatments. They are great options for anyone who wants to improve the look of their smile.
Teeth whitening. If your teeth are looking yellowed, in-office whitening can make them up to 10 shades brighter in one visit! Some people prefer professional at-home whitening kits, which produce great results more gradually.
Bonding or veneers. For small chips and cracks, cosmetic bonding can cover flaws by adding layers of a tooth-colored material over the tooth. For bigger flaws, heavy discoloration or gaps between teeth as Vivica had, dental veneers may be the answer. These custom-made thin porcelain shells cover the front-facing surface of the tooth, hiding imperfections to give anyone a Hollywood smile.
Orthodontics. Crooked teeth can detract from the look of a smile. While traditional braces are an option, many people with mild to moderate alignment issues find removable clear aligners the perfect way to get the smile they desire with minimal impact on their daily activities. Clear aligners are very subtle and can be removed for eating and cleaning as well as for special occasions—or for filming scenes, as Zendaya knows.
Contact us or schedule an appointment for a consultation to see if professional teeth whitening, cosmetic bonding or veneers, orthodontics, or another dental treatment could enhance your smile. You can also learn more by reading the Dear Doctor magazine articles "Important Teeth Whitening Questions Answered" and "How Your Dentist Can Help You Look Younger."
By Blackhurst Dental
January 31, 2020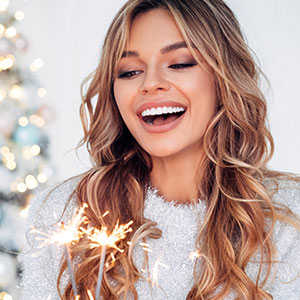 Although we begin our New Year's resolutions with high hopes, many of them fall by the wayside by the end of January. It simply takes tremendous willpower to lose weight or exercise more. So to improve your resolution success rate, why not throw in some with a little more zing, like trying every item on the menu at your favorite restaurant or learning a new magic trick every month? Or how about this one: Resolve to do four things this year to change your smile.
Okay, it doesn't have to be exactly four. But we just happen to have four suggestions—one for each quarter of the new year—that can make your smile the best it can be in 2020.
Brighten up your smile. A professional whitening procedure can improve a stained, dingy smile. Our advanced bleaching techniques give your teeth that brighter look that could last for years with proper care and regular touchups. We can also control the level of whiteness to give your teeth a softer natural look or one that's dazzling bright.
Fix a chipped tooth with bonding. You may have a great smile, except for that one tooth that's missing a little piece. We can repair minor chips and other defects with composite resin material bonded directly to the tooth. Composite resin can be color-matched and shaped to fit the tooth being repaired so that it looks completely natural. Best of all, we can transform your tooth's appearance in just one visit.
Gain a new look with veneers. If you have one or more teeth with mild to moderate chipping, staining or misalignment, dental veneers could change their appearance altogether. These thin wafers of dental porcelain are bonded to the front of teeth to permanently mask imperfections. They're so lifelike, others will have a hard time telling the difference between your teeth with veneers and those without.
Straighten your smile. It's never too late to have a crooked smile straightened. And you might not even have to wear braces: Clear aligners are computer-generated plastic trays worn in sequence to straighten teeth. They're removable, so you can take them out to eat or clean your teeth. Best of all, they're hardly noticeable—and they can give you a more attractive smile.
These and other cosmetic treatments are relatively easy ways to make a big impact on your appearance. Be resolved, then, that with a little help from us this can be the year you'll gain a more attractive smile through the art of dentistry.
If you would like more information about smile enhancements, please contact us or schedule an appointment. To learn more, read the Dear Doctor magazine articles "Cosmetic Dentistry: A Time for Change" and "Beautiful Smiles by Design."